Shopping
10 Birthday and Cool Gift Ideas for Teenage Girls
Teenage girls can be hard to buy for. They're too old for kids' games but too young for alcoholic gifts, car accessories and such things that are specifically for adults. This list, comprised of gift ideas for teenage girls,  should give you some inspiration as to what to buy the teenage girl in your life. Whether she prefers paintballing to perfume, puzzles to pooches, roller derby to horse-riding, this list should have a little something she's interested in.
1. Koolatron Coca-Cola Mini Fridge, $54.99, Amazon
Adorned with the Coca-Cola logo and polar bear, this mini fridge should keep all her drinks and snacks cool whilst bringing a retro cool to her bedroom or wherever she chooses to keep this novel gift.
2. Hamburger Cheeseburger Phone/Telephone, $8.26, Amazon
Many will recognize this item from the Ellen Page film "Juno". The burger phone has a redial-a-call function and works just like a real homephone. Take landline calls using the burger phone and admire its cute design.
3. Skywalker Trampoline 8 ft. with Enclosure, $149.99, Amazon
Who doesn't love jumping on a trampoline? Get her the ultimate Christmas gift this year and watch her attempt all sorts of tricks. The safety enclosure will prevent jumpers from falling off the trampoline.
4. Action Shot HD Camera set, $44.95, Amazon
Capture the moment with this compact HD camera kit. This kit includes accessories such as a helmet mount (perfect for filming biking and climbing trips), adhesive mount and mounting case, 2 GB memory card and, of course, the Action Shot HD camera. Never miss a moment with this useful camera kit and let her document all her adventures.
5. The Hunger Games: Training Days, $25.30, Amazon
This imaginative board game is a must for any Hunger Games fan. The Training Days game lets players follow in the footsteps of their favourite tribute and see how they fare against other players in strength, ability, cunning and charm, amongst other things. Recommended for ages 14+: great for teenage girls who are mad about Katniss.
6. Almar Sales – Cupcake-Scented Nail Polish, $6.79, Amazon
This sweet-smelling set of six nail varnishes should delight any teenage girl who is mad about nail varnish. These nail varnishes are cupcake-scented and come in cute, bright shades.
7. Melissa & Doug jumbo brown teddy bear, $60.99, Amazon
No one is too old for a teddy bear. Enjoy endless amounts of bear hugs with this huge, plush bear. This teddy bear really is huge. The timeless, classic teddy is 30 inches in height when sat and 36 inches when standing. Go to sleep hugging this gentle giant. Soft, cuddly and well-made.
8. Kiss Naturals – Lip Balm Making Kit, $16.99, Amazon
Make your own lip balm using this simple kit. This set includes two naturally derived flavours, bubblegum and boysenberry. Learn what goes into lip balms as you mix shea butter, beeswax and safflower oil and choose whether you want your new lip balm in a tube or jar. Three jars and three tubes are included in the pack.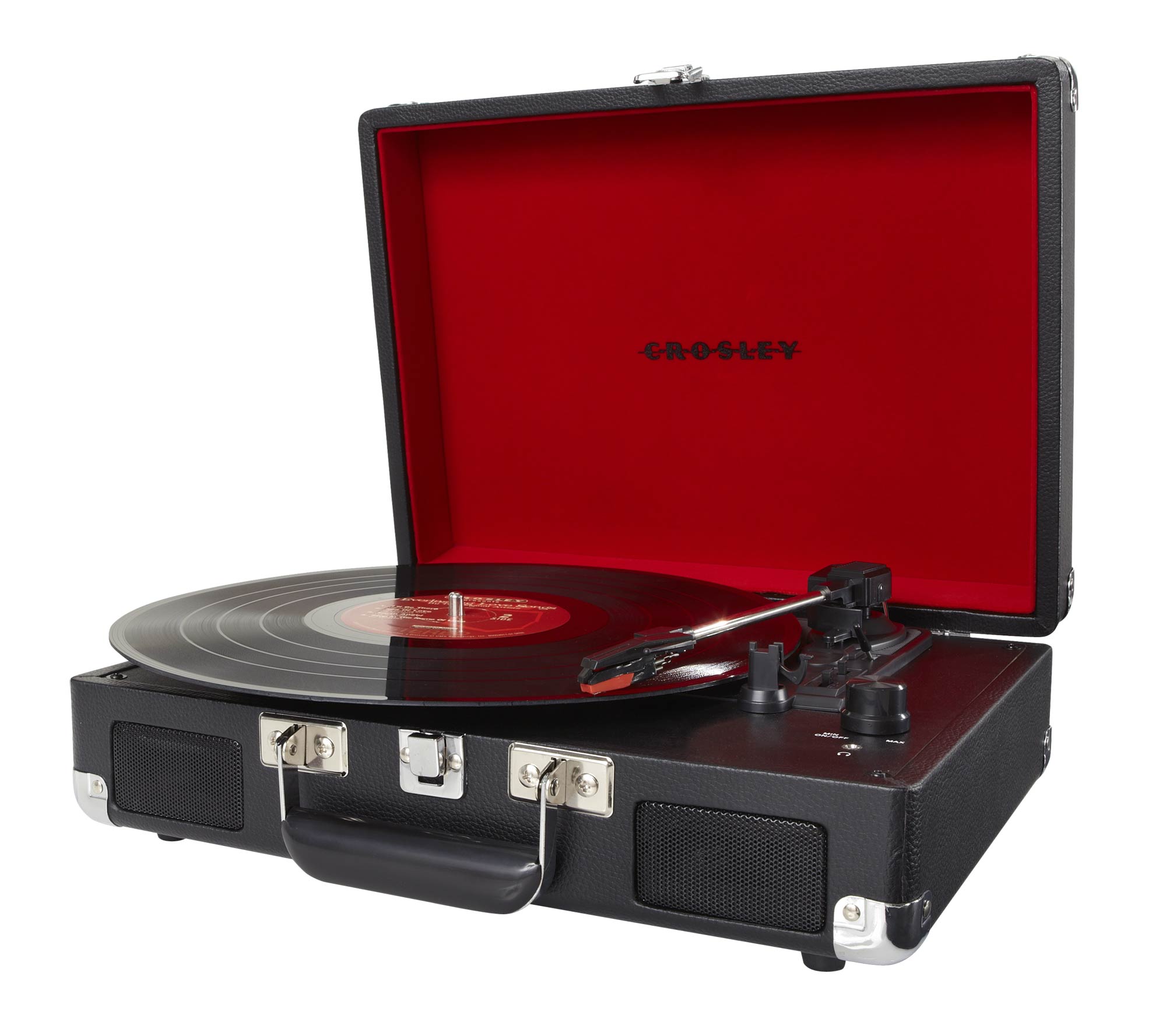 9. Crosley Cruiser Portable Turntable, $79.95, Amazon
Perfect for any music fan, this portable turntable comes in a variety of colours including pink. It plays three different speeds: 33 1/3, 45 and 78 RPM. This briefcase-styled record player is easy to carry around as its lightweight and has a set of handles. It has built-in speakers so you won't even have to connect it to speakers in order to enjoy the rich, warm sound of vinyl.
10. GHD Precious Gift Set Hair Straightener Iron, $199.99, Amazon
Have a good hair day with this GHD hair straightener and hair dryer travel set. Presented in a black case, the GHD straightener comes in a unique print whilst the hair dryer is a stylish all-over black.