Family
Top Ten Christmas 2020 Gifts For Dads
Dads can be hard to buy for at anytime of the year, let alone this Christmas 2020. But how can you make sure your present doesn't go down like an unwanted Brussel sprout but has him grinning from ear to ear instead? Take a look at our list of gift ideas for dads and get him something good. Whether you're looking to finish off his gift with a special something extra or you are wanting to make a grand gesture, our list has something to suit the needs of dads nationwide. Stop think what gift to buy for my dad this Christmas just pick one from the list below immediately.
1. Smartphone Armband
This is a neat stocking filler for runners and fitness friends alike. If your dad is looking to get in shape or likes to go for a run, this smartphone armband will come in handy. Rather than put up with your smartphone moving around inside your pockets, slip it into the armband and listen to music whilst out running. The clear touch screen window makes it easy to operate the smartphone on-the-move. If your dad is into sports this smartphone armband will please him this Christmas. You can buy even if you are a student.
2. Cafetiere, Port And Liqueur Chocolate Set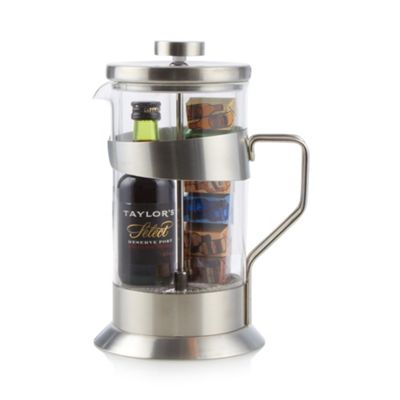 If your dad appreciates a fine tipple and coffee, he is bound to make use of this cafetiere, port and liqueur chocolates set. Includes Taylor's Reserve port and Drambuie, Cointreau, Grant's and Harvey's liqueur chocolates as well as a brushed-steel cafetiere. A great combination for after dinner.
3. Cottage Delight Chilli Lover's Box

Guaranteed to bring tears to the eyes, this fiery box of chilli treats will delight any dad who has a taste for the hot stuff. This gourmet selection includes a spicy sundried tomato chutney, a sweet chilli sauce and three other distinct condiments. A couple of recipes are included on the inside of the box to suggest how you can use your new chilli sauces.
4. TomTom Start 20 Sat Navigation 

This useful sat nav features maps spanning Europe, making it handy for European road trips and avid travellers. It also includes lane guidance and lifetime map updates so you can drive stress-free. It's even possible to get speed camera alerts and see which routes are fastest; the sat nav also takes into account the time of day and fuel efficiency when calculating routes. Enjoy the 4.3 inch touch screen.
5. NutriChef home brew complete brewing kit

This kit has everything you need to make your own lager. The fermentation bucket can hold 25 litres and the homebrew kit included should make 40 pints for everyone to enjoy. Everything you can imagine, from bottle tops to cleaner steriliser, is included in the set.
6. Trendy Wool Scarf
Barbour is an iconic British brand, its most famous piece being the classic wax jacket. Surprise a tasteful dad this Christmas by purchasing this quality winter-warmer made of pure lambs' wool. This timeless piece is a steal at £24.95 and is suited to any dapper dads.
7. Simpsons cool insulated tumbler 
This water insulated tumbler comes adorned with an image of the famous fictional beer, Duff. Great for the Homer Simpson in your life. It's not too big to squeeze into a stocking either. It does not matter if your dad loves Simpsons or not he would love this large tumbler.
8. A History of The First World War in 100 Objects Book
In association with the Imperial War Museum, A History of the First World War in 100 Objects informs the reader of the causes and implications of the First World War by telling the stories behind 100 very special objects. Enjoy the 200 colour photographs that assist John Hughes-Wilson's captivating storytelling. A great gift for dads who have an interest in our country's history and the perils and victories of war.
9. Build Your Own Puzzle Wooden Stag Head
If you're looking for a quirky gift for dad then look no further. This model kit will keep those who like crafts and puzzles entertained for hours. After assembling and building the stag head, you'll get a unique decorative piece to place on your wall. You could even hang keys or dog leads off various wooden parts when it's done.
10. Pure guitar tuner for all instruments 
This clip-on tuner will assist you in tuning guitars, bass guitars, violins and ukuleles and different other instruments. Simply clip it on, tune your instrument and play away. Perfect for any musical dads who are likely to get their guitar out and ask for a cringe-worthy sing-along at the Christmas table. This going to be one of the best Christmas gifts for dad.